Introducing:
the men's masterpieces
Our new-in edit is more scroll-worthy than Instagram right now, but if you're looking for a shortcut to the most standout pieces, and the collections set for legendary status, then you've landed on a sartorial goldmine. Spring/summer '19: you're the gift that keeps on giving.
This season, Balenciaga's logo print brings in a shower of '90s nostalgia across shirts and knits. But what other key pieces do we forecast to be fashion frontrunners? Sunny flashes of fluro across the collection – from accessories to tees – and, of course, the Track Shoe (which features 96 separate compontents, no less).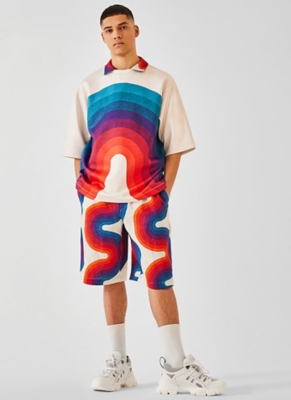 Dries Van Noten is a magpie for the most eye-catching treasures in design, crafts and art (just check out his pad in Belgium, as revealed in the documentary 'Dries' – this guy must be the world's most tasteful hoarder). For spring/summer '19, Dries draws on the prints of late Danish designer Verner Panton to bring '60s psychedelia right up to date (and right in time for our upcoming spring getaway, come to think of it).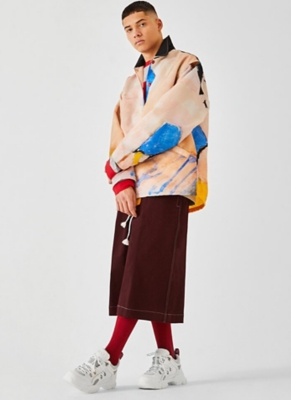 Worn by the fashion lover who is more likely to be found queuing for an art gallery's private view than the latest drop of a collab sneaker, Marni has an eclectic, esoteric style all of its own. Our top pick from this season? It's got to be the watercolour prints, inspired by artist Betsy Podlach.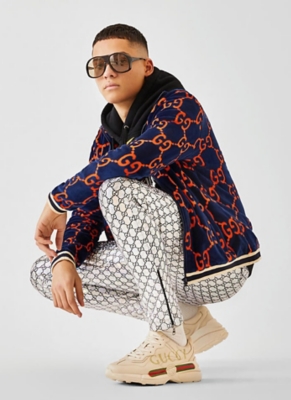 Don't tell me: it's Gucci, right?

Subtle? No. Fun? Hell yes. Gucci rides high on '70s references this season, even choosing to show the collection at The Théâtre Le Palace in Paris, where the likes of Catherine Deneuve and Roland Barthes could all be found supping vin rouge in the late 1970s. While there's no competing with that guestlist, this season's iridescent finishes and track jackets (inspired by the glory days of hip-hop) are pulling us out of winter and onto the dance floor.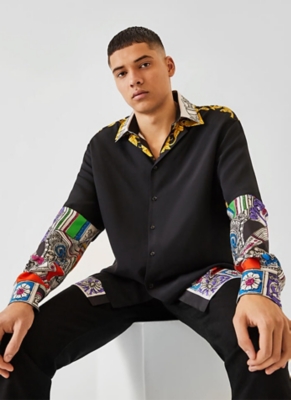 Versace takes it back to the old school for spring/summer '19 with Italianate prints and silk finishes. What's more unexpected (but very, very welcome) is the streetwear-influenced accessories and chunky sneakers. Donatella, you've gone and done it again!