Selfridges Asks:
Has the art world stolen the fashion pack's crown?
Is Frieze now more fashionable than the FROW? Are gallery private views harder to get into than a Saint Laurent knee-high boot? As we enter London Fashion Week frenzy and celebrate the inaugural launch of Frieze LA (not forgetting, of course, our ongoing State of The Arts campaign), the Selfridges Editorial team ponders the sartorial weight of The Art Crowd.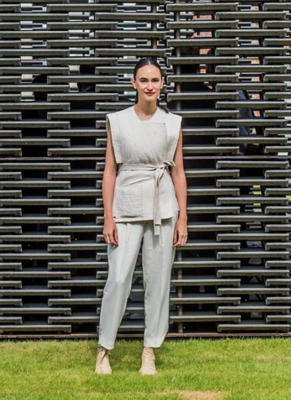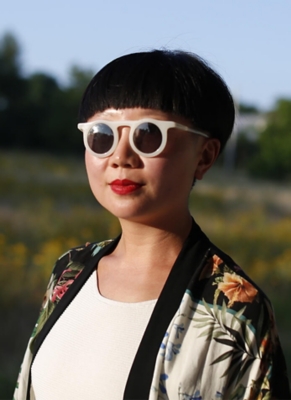 Last October, in London's Regent's Park, we spotted some rare wildlife: they had wide legs (Issey Miyake pants), large, dark eyes (Loewe sunglasses) and soft, sheening coats (Rick Owens, Celine, to be exact). They weren't a new inner-city species: they were The Art Crowd at Frieze London, the world's most renowned – not to mention, well-dressed – art fair.
Showing over 1,000 artists from 160 galleries at fairs in London, New York and now LA, Frieze is one of the world's leading arts and cultural events. And yet, it's all too easy to be distracted from the Picassos and Tracey Emins. The reason? The fashion.
From the artists to billionaire collectors, gallery owners and curators, The Art Crowd has a sartorial flair that is authentic, timeless and truly distinctive. Yes, they say fashion isn't art, but this crowd makes it so. It's in the precision cuts, the Matisse pops of colour and an assured mode of minimalism that is anything but dull.

The message is: 'I know who Christopher Kane is, but I'm here to work/peruse.'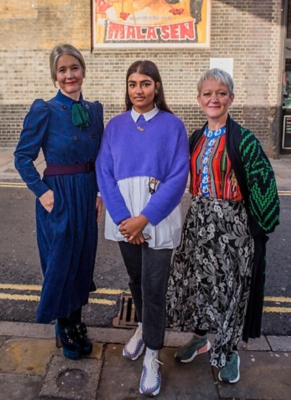 The hallmarks of this most stylish of tribes? Androgynous cuts, clashing prints, bright hues, and shoes made for the artist's studio, not the dance floor – all curated by colour and shape (not a list of labels). It's eye-catching but not showy. Seductive but not contrived. It's an unbranded hessian tote, worn with a silk Prada blouse.
Fast forward to this week and it's the inaugural launch of Frieze LA. What can we expect to spot on The Art Crowd this year, you ask? Our money's on those metallic Paco Rabanne tops, splashes of neon Prada, old Céline neutrals and some Dries Van Noten prints – all worked in The Art Crowd's unexpected, offbeat way.
So perhaps you don't need a seat on the front row at LFW to see the most exciting sights in fashion – maybe all it takes is a gallery membership…or a little trip to LA.

The Art Crowd's fashion trailblazers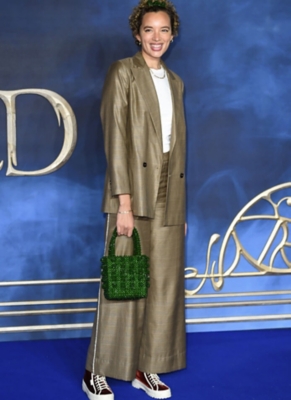 Jamaican-British Visual Artist and Model Phoebe Collings-James uses illustration, sculpture, poetry and painting to address the collective experience of blackness, 'womanism' and cultural identity. Oh, and she's also modelled for Burberry, Gucci and Louis Vuitton. Her own style is directional and experimental. @phoebethegorgon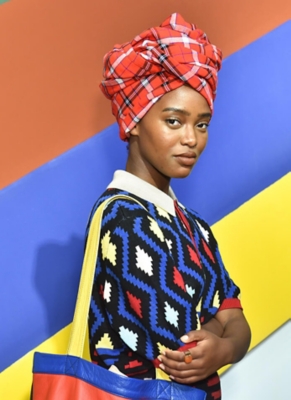 A true millennial talent, South African Tony Gum is a photographer, stylist, sculptor, model, and illustrator – as revealed on her Instagram feed, her blog and her The Local Collective vlog. She has a penchant for bold workout clothes and all-black streetwear, and has been dubbed the 'Coolest Girl in Cape Town' by 'Vogue International'. @the_art_gorgeous

Beijing-based Artist Guan Xiao isknown for her cryptic mixed-media artworks that are solved through different interpretations. Her style? Think monochromatic colours, in simple and practical cuts, with little make-up, large silver hoop earrings, her black hair tied up. @guanxiaoisme

South London native Rózsa Farkas is the Founding Director and Co-Curator/Editorof pioneering Arcadia Missa gallery in Peckham Rye, London. She has honed the art of 90s-inspired references, mixing trashy and cool with artistic aplomb. @polygamistfamily