The lexicon of the new season
Find fashion week coverage overwhelming? Just want the top takeaways from the spring/summer 2019 shows? Well, you've come to the right place. Because we've put together a definitive guide – via a list of the key terms, pieces and styling titbits – to get you prepped and primed for the new season ahead. This is spring/summer '19 according to Selfridges.

A
Accessories
Because it's all about the details – especially for SS19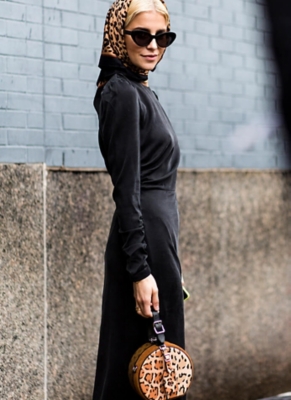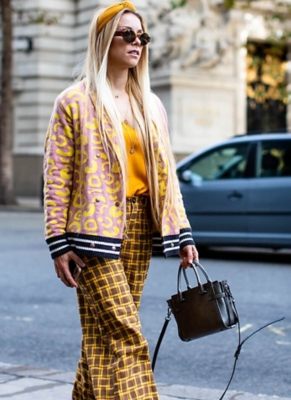 Think silky hairchiefs styled à la Grace Kelly, suped-up headbands, big bows (preferably pinned to your shoulders and left to trail majestically in your wake), and extra-elegant belt bags.
B
Beige
No longer the preserve of the retired generation; it's the colour of the season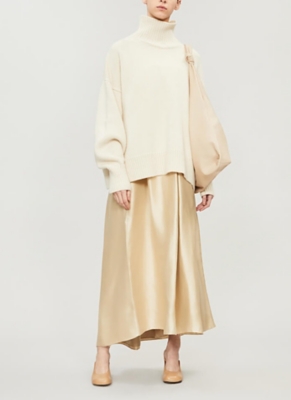 "The dominant hue came in an assortment of tantalising tones and tactile fabrics such as suede, silk and chiffon. Best worn head-to-toe, look to the likes of Stella McCartney, Burberry and The Row – the masters of pared-back neutrals – for your inspiration," explains Lydia King, our Womenswear Buying Director.
C
Celine
The most-talked about show of the season

Hedi Slimane's controversial debut collection (available in our London and Manchester Exchange Square stores) caused some fashion fans to label it "narcissistic", but Slimane defiantly told 'Le Figaro': "We don't enter a fashion house to imitate our predecessor, much less to take over the essence of their work, their codes and elements of language…" All we can say is: watch this space…
D
Designer
Increasingly hard to define – classic crafter, image maker, collaborator, multi-disciplined demigod…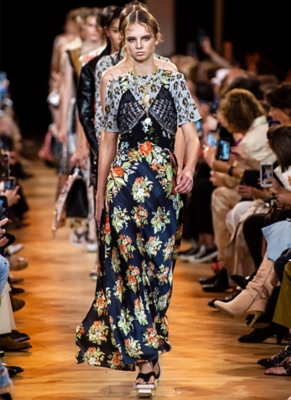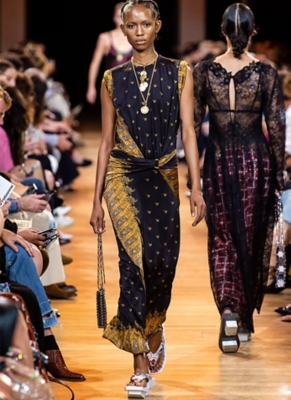 The one to watch from SS19? "Julien Dossena at Paco Rabanne is really coming into his own," explains our Director of Digital Fashion, Nabil Aliffi. "Reimagining Paco Rabanne's golden age with all the chainmail dresses feels current again, and his vision of a romantic Indian summer is a nice response to the house's typically sexier approach."
K
Key
The pieces that will be all over your Instagram feed quicker than you can say "I want them"
"With goth gods Rick Owens and Rei Kawakubo finding a newfound love for colour and designers such as Erdem slicing and dicing ladylike black lace, this season's neo-gothic pieces have a new 'down with the kids' appeal. My favourites are Quetsche's coloured tulle T-shirt dresses and Ann Demeulemeester's deconstructed silhouettes," explains Lydia King, Selfridges Womenswear Buying Director.


M
Music
When the soundtracks are as good as the shows – or better
Our highlight: Cara Delevingne lip-syncing Prince's "When Doves Cry" as she walked the runway at Balmain.

N
Nineties
The Britpop, grunge and rave era is back (again)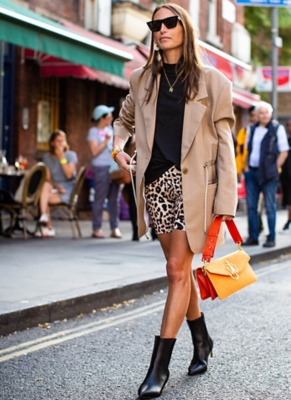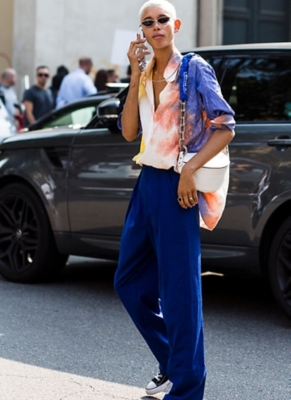 This season's favourite throwbacks? Cycling shorts (yes, they're not going away), zesty tie dye, and high-waisted denim. Now for those Spice Girls tickets…
P
Prairie
Circa 1800s Midwest dresses – ie: high neckline, floor length, and a whole lot of saloon-worthy swagger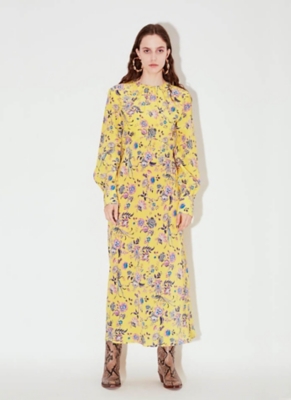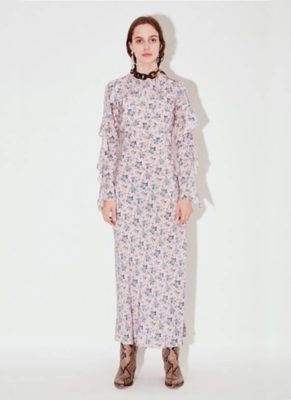 Fanciful frocks are big news for SS19 – and suit just about anyone. Our tip? Watch 'Westworld' for inspiration.

S
Styling
Styling tips to steal from the street-style folk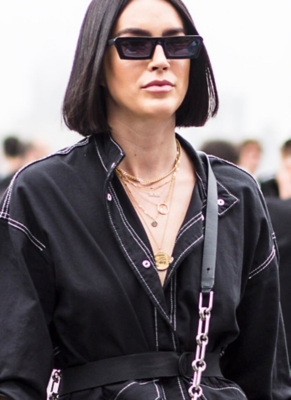 The latest trick to show off your fashion nous and pep up your wardrobe? Layering necklaces, according to our Womenswear Stylist, Molly Donovan. Seen on the catwalks (check: Paco Rabanne) and on street-style starlets, simply vary the lengths and pile 'em up. Perfect for channelling that Indian Summer vibe that filtered through this season's catwalks.
T
Transparent
An Insta bags trend that's clearly going nowhere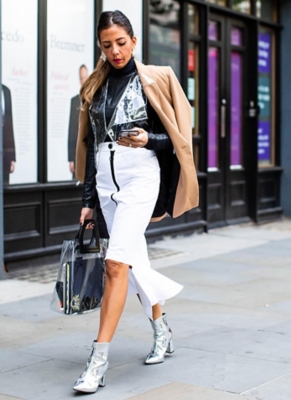 They were the most conspicuous carryalls at the spring/summer shows. The best bit? They're wipe-clean, affordable and come in multiple colourways. Our advice: remember to clear out those old receipts and empty wrappers…
U
Unforgettable
When something sticks in your mind long after the event – for all the right reasons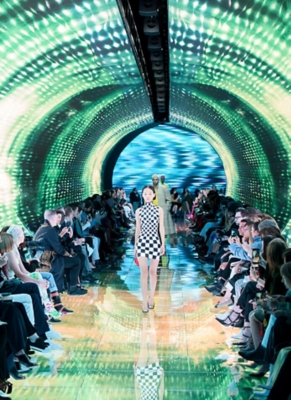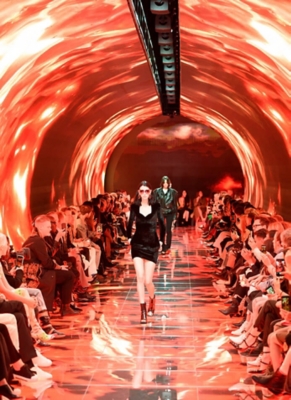 For Nabil, this was Balenciaga's immersive show, created in collaboration with digital artist Jon Rafman. "Balenciaga's LED light tunnel felt otherworldly. And the assault on the senses felt like an apt metaphor for how we interact with technology today," explains our Director of Digital Fashion, Nabil Aliffi.
X
XXL
Because fashion loves extremes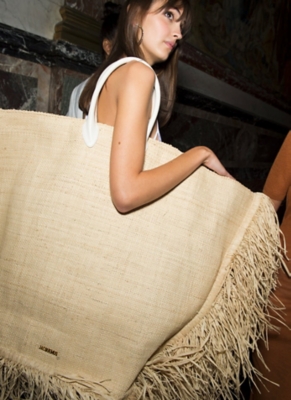 Designers were thinking big this season – cue that Jacquemus oversized straw bag (seen all over Instagram and coming soon to Selfridges), Victorian-meets-Dynasty puffy sleeves and monster sun shields. One word: MEGA.