See world-renowned artists in the Selfridges windows
We have created a gallery of works by nine crtically-acclaimed artists in our windows at Selfridges London to celebrate the power of public art. Each of the artists will also be involved in creating a site-specific artwork at one of the new Elizabeth line stations as part of the Crossrail Art Programme. Find out about the artworks here or follow our audio art trail by clicking below.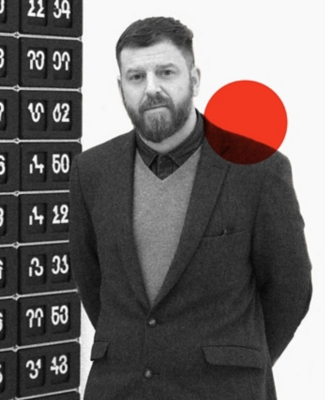 Using film, installation, sculpture and photography, the British artist explores the concept of time and personal and historical memory. His latest exhibition, 'Time Will Tell', is on at White Cube gallery until 20 January 2019. Darren's three Crossrail works for Bond Street station (co-sponsored by Selfridges) – 'Horizon Line', 'Train of Thought' and 'Timeline' – use numbers and words to reflect the hectic schedules of commuters while also offering a brief pause for contemplation.
"Before you've even physically begun a journey you are already thinking in a numerical language: the first question we all ask ourselves is, 'What time is the train?'" Darren Almond
Almond has created two installations for our iconic windows. The first, 'Chance Encounter 004', is a painting consisting of a grid formed from rectangular panels featuring fragmented numbers which appear to scroll across the surface. His bronze and aluminium artwork, 'Seen and Unseen', substitutes the traditional locomotive name plate with the words REMEMBER EVERYTHING, prompting us to reflect on our personal journeys.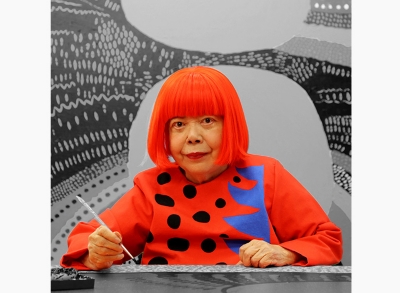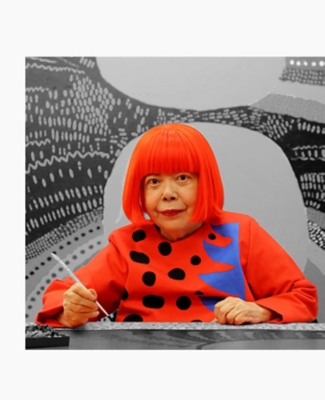 Over the course of the Japanese artist's seven-decade career, Yayoi Kusama has explored everything from painting and sculpture to fashion (cue her 2012 collaboration with Louis Vuitton) and product design. Known for her signature motifs including the polka dot, Kusama's artwork for the new Eastern ticket hall at Liverpool Street station, titled 'Infinite Accumulation', features metallic spheres – an evolution of her spot motif –linked and supported by undulating metal rods.
"With just one dot nothing can be achieved, but if you forget yourself and become part of your environment you will become one with eternity." Yayoi Kusama
In Yayoi Kusama's work for Selfridges, she fills the window with the linked metallic spheres, inviting us to think about ourselves as one of any number of 'dots' in the universe. She describes how each dot, unable to stand on its own, requires the presence of others, allowing us to visualise an ideal human society in which each 'dot' helps and supports the others.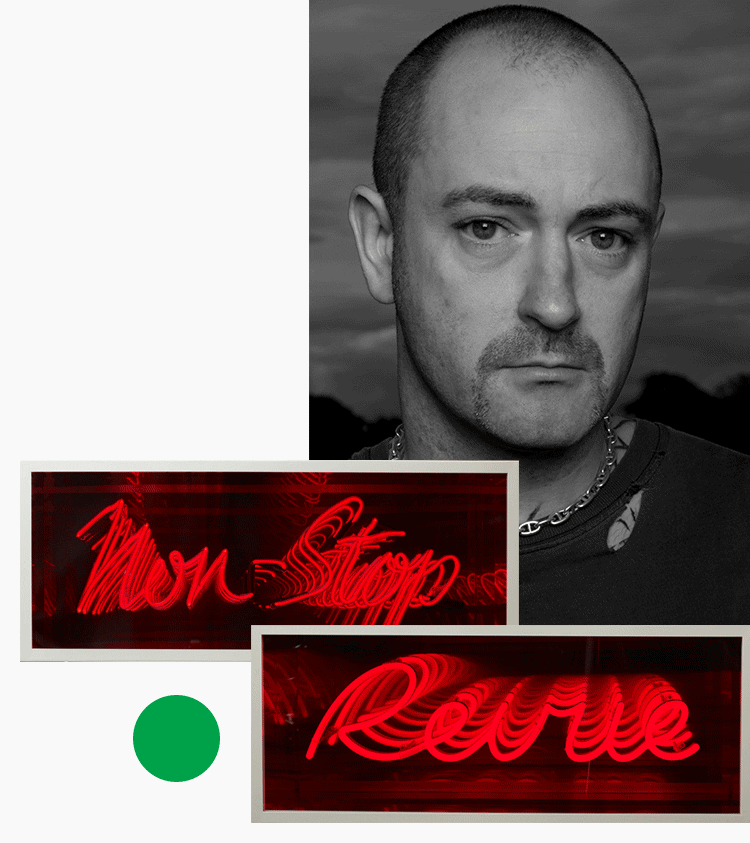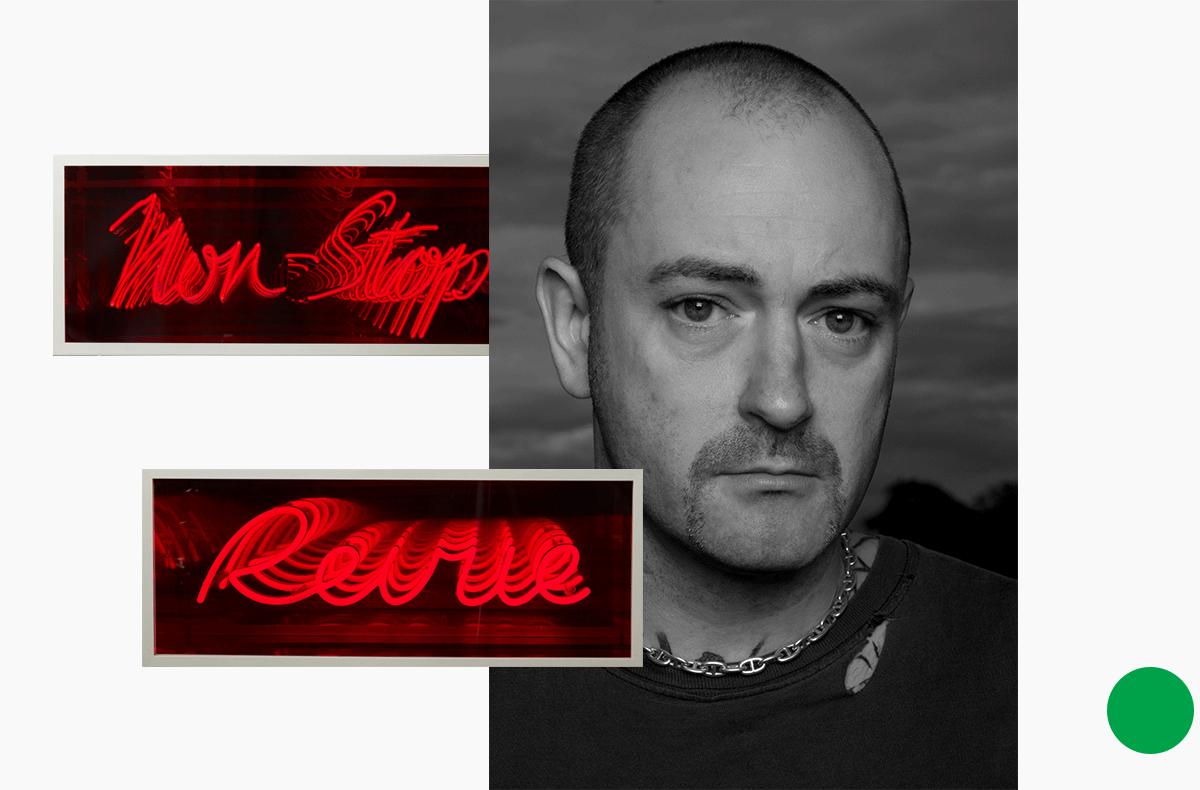 Renowned for his film, photography, sculpture and text installations that explore themes of memory and human experience, Douglas Gordon is one of the most well-regarded artists of his generation. As part of the Crossrail programme for the new entrance at Tottenham Court Road, Gordon has created a film, 'Non Stop', inspired by what lies behind the closed doors of Soho.
"I used to walk around Soho as a student only looking at things from the outside because I was too nervous to go in… I always wanted to see it – but I never got in." Douglas Gordon
Douglas Gordon presents two window installations at Selfridges: the first being his 'Non-stop' neon work and the second 'Scratch Hither' (2002), which suggests the idea of peeping through someone's window into a private room or secret space (akin to the artist's experience of Soho).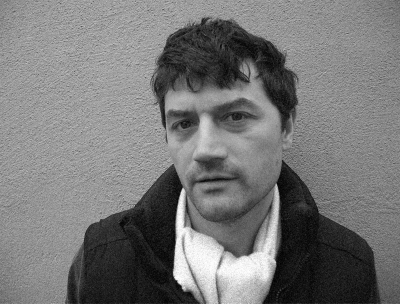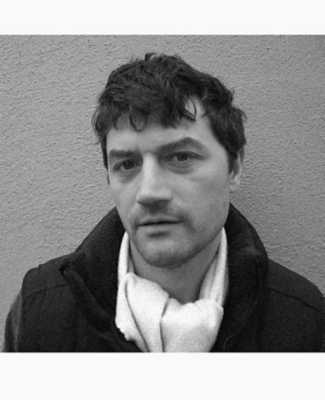 Known for his intricate doily-like creations, Simon Periton's work encompasses painting, sculpture and installation, with influences as diverse as punk, cinema, and the occult. In his work for the new Crossrail Western and Eastern ticket halls in Farringdon station, he uses intricate patterns that cascade down the walls and glazing of the ticket halls, echoing the dynamism of the busy station.
"The work will be experienced in glimpses, and that's where a public artwork is different to putting a piece in a gallery… it will be observed for smaller amounts of time but more regularly, so it's a completely different viewing experience." Simon Periton
Periton's work for Selfridges is inspired by the poem 'The Masque of Anarchy' by Percy Bysshe Shelley (1819). The window features two large leaf sculptures ('Mosstrooper' and 'Outdoor Miner') gazing silently out at the viewer from a moss-laden forest; a polished copper owl ('The Lookout') watches from the side lines while a series of painted glass upstarts ('Sir Punks') sprout up from the ground.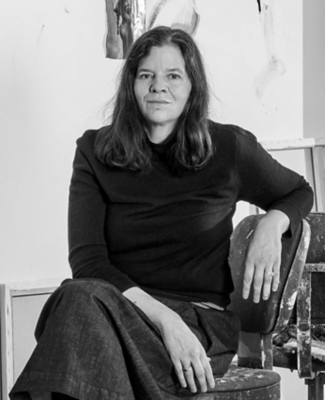 Painting with an expressive style, the internationally renowned artist brings a unique and contemporary approach to portraiture. Joffe's piece for Whitechapel station, 'A Sunday Afternoon in Whitechapel', features two-metre-tall cut-out portraits inspired by the cosmopolitan streets around the station.
"I wanted the art in it to link the underground with the above ground and the sense of Whitechapel as a bustling inner-city place. It was really important that you feel that aliveness." Chantal Joffe
For her Selfridges installation, Chantal expands on her Whitechapel work, with cut-outs depicting her family and friends, as well as historical residents of the East End. The striking work encourages people to forge a personal connection with the individuals pictured – in much the same way that we might weave stories about fellow passers-by.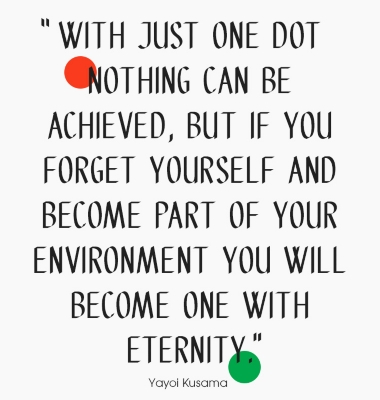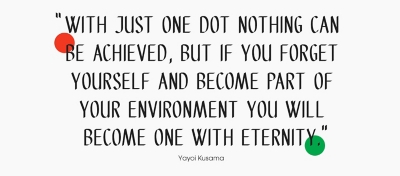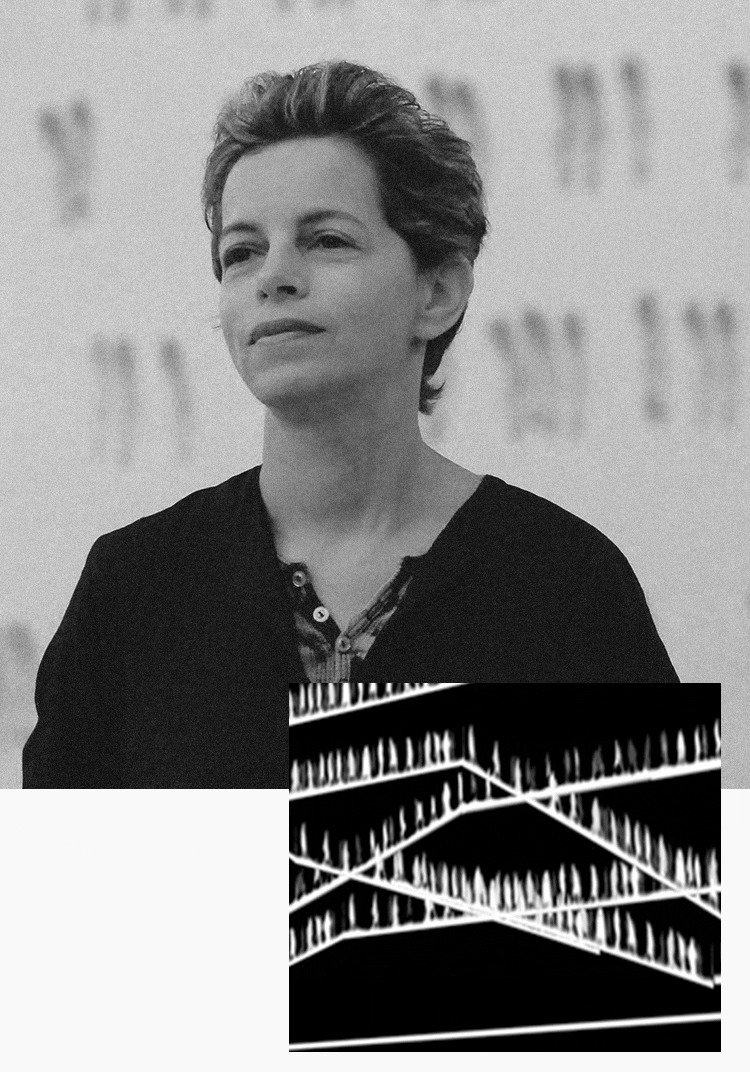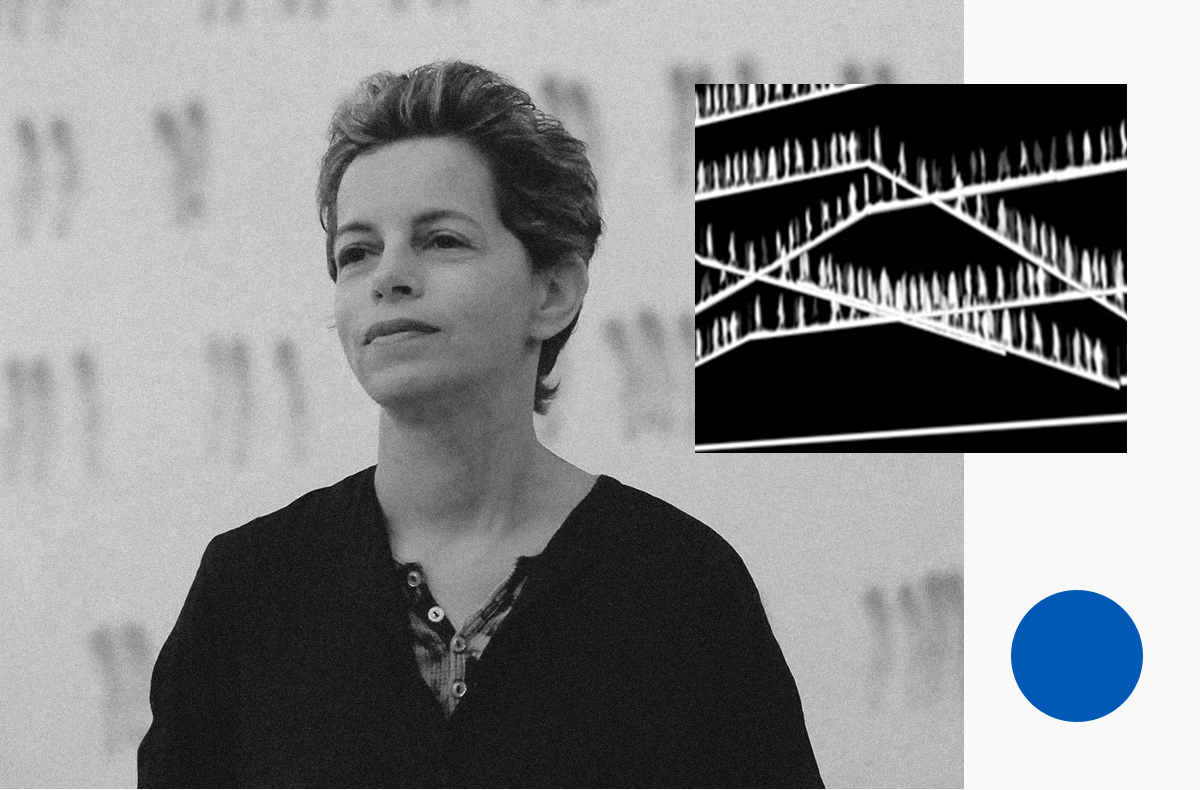 Working in video, sculpture, drawing and installation, the Israeli artist's work questions identity, place and the human condition. Her work for the Canary Wharf Crossrail station sees a large video screen with repeated rows of her characteristic silhouetted figures moving along different levels of horizontal and slanted lines.
"I hope that my work in this place, seen by millions of people, will remind them that the time that they take for granted, going from one place to another, and the space between is actually very meaningful." Michal Rovner
Featuring two large silhouettes rising above a London-esque landscape, Michal's video installation for Selfridges, 'Perspective', echoes her work at Canary Wharf station. The two sculptures, which seem like mythological female figures, allude to the sculptures that guard the entrance to the Selfridges building.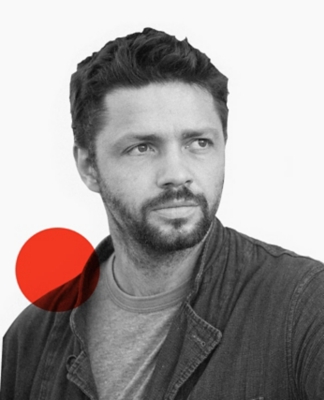 Complex ideas from science, mathematics, philosophy and history are all integral to the British artist's sculptures, which are often epic in scale ('Paradigm' 2016 is currently one of the tallest public sculptures in Central London). His eight-metre-high bronze installation, 'Manifold (Major Third) 5:4', for the new Western ticket hall at Liverpool Street station, draws on the artist's interest in harmonics and the mathematics of music.
"It is a picture of a chord falling into silence. It begins its life as this feverish spinning whirlwind and when it gets slower, it gets fatter as the energy in the system dissipates down into the stem which peacefully goes into the ground." Conrad Shawcross
Echoing his installation for Liverpool Street station, Conrad Shawcross' bronze sculpture, 'Harmonic Manifold 1 (5:4)', for Selfridges is also a visual representation of 'major third'. Using this specific ratio between two notes, the piece describes a journey through space as the chord recedes into silence.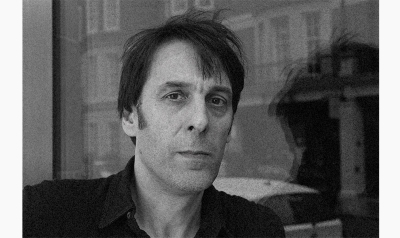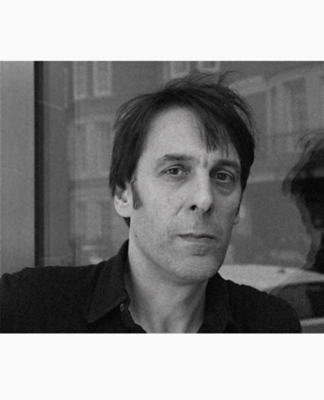 Through his intricate drawing and painting methods, Wright creates complex works in oft-overlooked architectural spaces, working predominantly with paint and gold leaf directly on walls, ceilings and windows. In his work for the Elizabeth line Eastern ticket hall at Tottenham Court Road station, Wright has mapped out an intricate geometric system in hand-gilded gold leaf to create different spatial illusions.
"Gold has this immortality, a quality of being absent and present at the same time. It appears and disappears, it is almost not there at all." Richard Wright
For the Selfridges windows, Wright has fly-posted silkscreen prints in repetitions and sequences that scatter and stream across the glass. Produced by the artist between 2000 and 2002, the silkscreens will be open to the elements and passers-by and may be eroded as a result, heightening the temporary nature of Wright's works.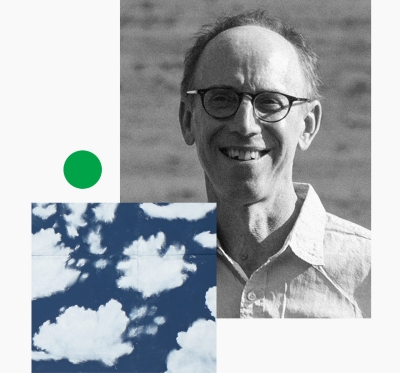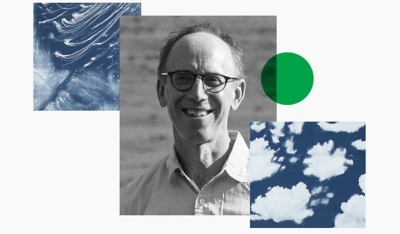 Spencer Finch is known for making sculptural installations that visualise his experience of natural phenomena. His investigations into the nature of light, colour, memory and perception manifest in watercolours, drawings, video and photographs. As part of the Crossrail project, Finch has created 'A Cloud Index' – an artificial cloudscape in the roof canopy of Paddington station.
"The artwork will exist as an artificial cloudscape and as an homage to the British obsession with categorising and systemising the most fugitive of natural phenomena..." Spencer Finch
Finch's Selfridges windows installation – in which a big sphere slowly gets obscured by fog that then fades away and repeats – was inspired by a quote from Oscar Wilde's 'The Decay of Lying' (published in 1891) – an excerpt reads: "...people see fogs, not because there are fogs, but because poets and painters have taught them the mysterious loveliness of such effects…"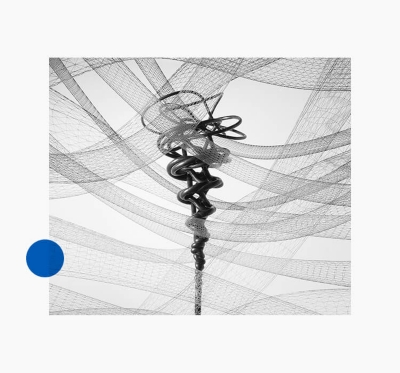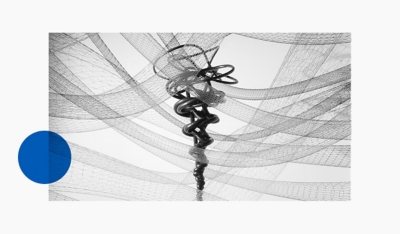 Listen now: The Selfridges Art Trail
Plug in and listen to our audio art trail, curated by Katy Hessel, creator of the renowned @TheGreatWomenArtists Instagram account. Hear inspiring insights into the amazing art pieces you can discover at Selfridges London, from Chantal Joffe's window installation to Rebecca Ackroyd's suprising sculptures in the Body Studio on 3. Listen here or simply follow the links shown on the pieces in store.