In celebration of our State of The Arts campaign, in which we explore the power of art in unexpected places, we bring you the five ways to bring art to your home in the most unusual ways. The more questions and intriguing looks your collection elicits, the better, we say. Here's how to curate the perfect collection…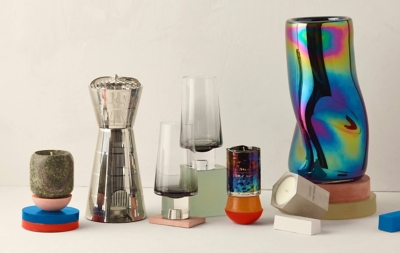 For the industrial minimalist
Inviting questions such as, "Is that a fragrance diffuser or a coffee pot?", Tom Dixon's designs are the ultimate conversation starters. With his works displayed in the V&A and the Design Museum in London, and the Museum of Modern Art in New York, no less, these characterful homeware pieces (in gloriously tactile materials) are ideal for a modern, minimalist space. Do say: "I bought these after a visit to MOMA." Don't say: "I think I put coffee in the diffuser, again…"
I am lucky enough to be working with great artists and am deeply influenced by their creativity; the difference with art is that we combine this creativity with functionality, making objects for people to use.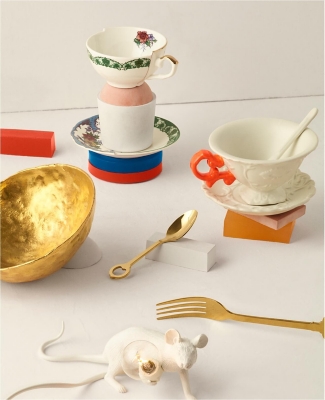 For the artistic wild child

From lamps shaped like mice to a knife morphed with a key (trust us, it works), Pop Art-influenced design house Seletti excels in the art of the weird and wonderful. From collaborations with photography magazine 'Toiletpaper' (the brainchild of Italian artist Maurizio Cattelan and photographer Pierpaolo Ferrari) to famed artist Marcantonio Raimondi Malerba – these pieces are as kitsch and covetable as a Jeff Koons. Yes, Seletti is for those who love an eclectic, characterful, and, of course, slightly surreal space.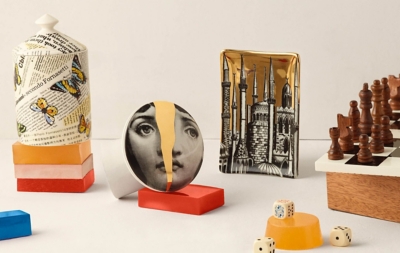 Tumble down the rabbit hole and into the surreal wonderland of Fornasetti – a place that is utterly dreamlike: full of humour, nostalgia, metaphors and allusions. The original surrealist-style prints have morphed into candles, bookends, and even tables (courtesy of son Barnaba Fornasetti, now at the helm of the family business). Oh, and if you've ever wondered about the mysterious face that features throughout the designs, then listen up: it's actually Lina Cavalieri – an Italian operatic soprano who Fornasetti founder Piero never met but became totally enamoured with. A fact you can wow your guests with over a platter of canapés at one of your new monthly dinner parties.
Each Fornasetti object is unique and different, entrusted with a character that lies between design and art.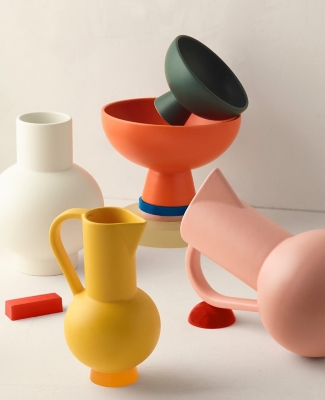 For the abstract minimalist
If you've subscribed to the Danish way of living (who hasn't, Denmark is one of the world's most content nations, after all), then these sleek vases and bowls from Copenhagen-based brand Raawii are your natural next instalment. Whether you place them on a plinth for all to admire, or, y'know, actually use them to pour something, is up to you. Tak for the new home treasures, Raawii!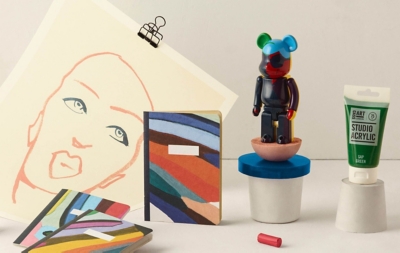 Nothing makes a home feel more, well, homely than hanging up your favourite artwork, right? Well, luckily for you, we've recently opened The Art Store at Selfridges London, which is filled with gallery-worthy pieces. Sure, you might not be able to fit some of the more colossal artworks on display into your space (as much as we love Paola Pivi's installation of two giant feather polar bears), but we do have a whole host of marvellous abstract prints from Paper Collective. And, if you want to try your hand at creating your very own art pieces to decorate the walls, then Cass Art is your go-to for professional art supplies… young Picasso, is that you?