Selfridges Meets:
Roksanda Ilincic
She's one of London Fashion Week's biggest stars. She counts the Duchess of Cambridge and Emma Stone as fans. And she's also a pretty major player in the art world, too. We met Roksanda Ilincic at the Institute of Contemporary Art to talk to her about her spring/summer '19 collection (now online and in store) and her upcoming fall/winter '19 show at the Old Selfridges Hotel, and what it is to be a woman today.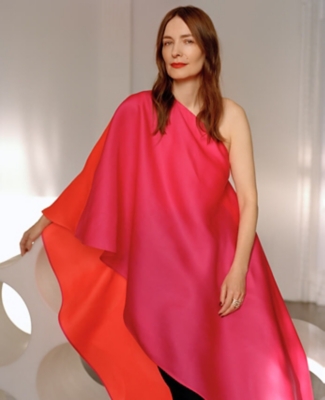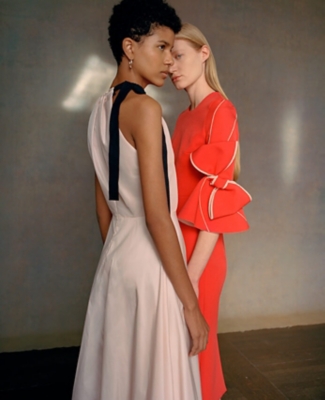 Famed for her romantic, billowy gowns, Roksanda has dressed some of the world's biggest stars; yet over the past few seasons, the Serbian-born designer has been exploring a new, more practical aesthetic.
"It was definitely a conscious decision to move into daywear," explains Roksanda. "I am a woman designer designing for today's woman, after all." With numerous designers exploring notions of female empowerment for spring/summer '19, Roksanda's shift to focus more on daywear (rather than preened and primped starlet dressing) was seen as a subtle nod to these challenging times.
Her signature showstopping proportions – dramatic sleeves, clever ruching, draped silhouettes – and bold colourways (inspired by sunsets for SS19) are still there in her spring/summer collection, but now there are subtle, new sportier touches in the form of deconstructed trench coats, loose shirting and sweatshirts matched with maxi skirts.

The story for this season is about sheltering the female body. I trained as an architect [in Serbia], so I would design houses and towns, which are all there to protect us, to shelter us. I'm always trying to find parallels with fashion and architecture and translate what they mean, physically as well as emotionally.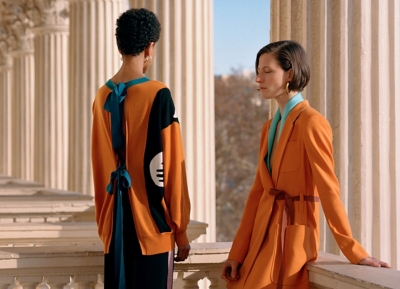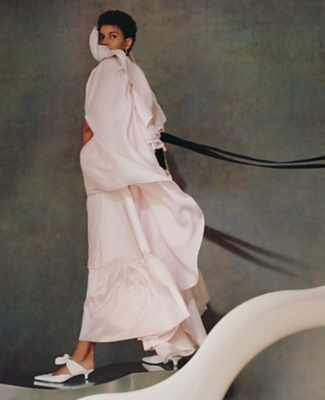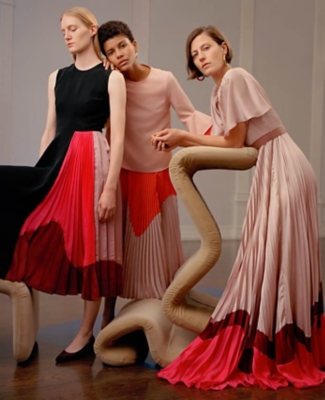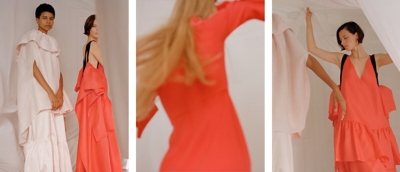 Roksanda's signature billowing blouses, flowing satin midi dresses and roomy culottes have been updated with more practical lightweight linens and crinkled cotton fabrics, which mirror the textures on a series of tapestries by famed architect Le Corbusier (her inspiration for SS19).
Ilincic was also inspired by the illustration of "beautiful, round female bodies" on the tapestries, which she has translated into rubberised embroideries on A-line midi dresses, as well as patchworks printed on everything, from skinny satin scarves to a column gown.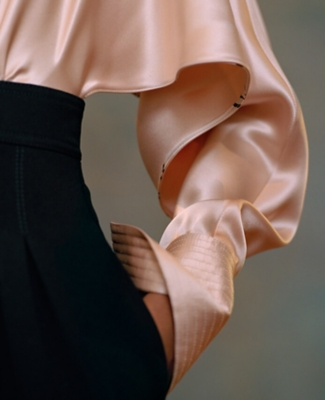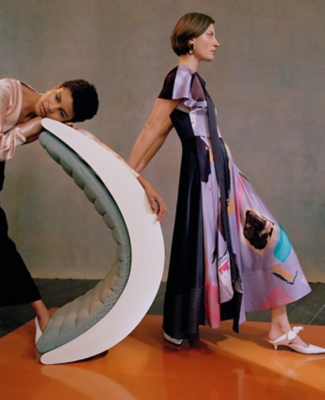 Perhaps more than any other young London-based designer, Roksanda has aligned herself with the contemporary art world and its colourists. Past collections have been inspired by performance artist Caroline Denervaud and sculptor Julia Dault (among others), she's done collaborations with Eva Rothschild, the Josef & Anni Albers Foundation and the Serpentine Gallery, as well as curated a sale of contemporary art (with a female spin) at Sotheby's in November 2018.
I got into art quite early; my mum is a fashion-art lover so I've always been exposed to it. Living in London, you're surrounded by newness – not just in art, but everything. I collect a lot of work by Serbian artists… but sometimes I just like to be surrounded by white walls.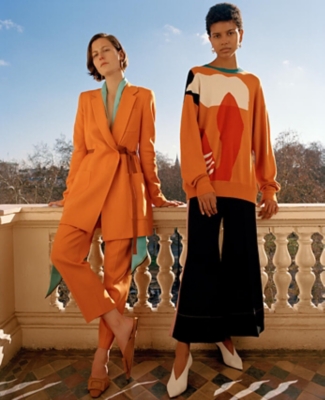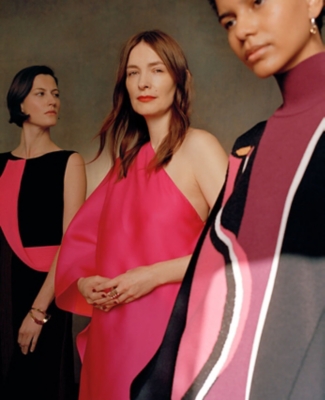 So who is Roksanda collaborating with for AW19? "I'm working with Troika art collective – we've known each other for a while, so it's been a really organic process. I'm super-excited – and the Old Selfridges Hotel is a wonderful backdrop."
To hear more about Roksanda's fall/winter '19 show, check in next week and listen to our podcast interview with the designer.