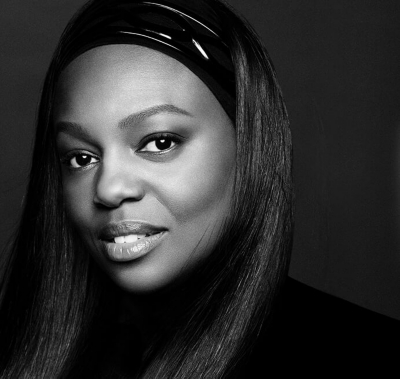 Pat McGrath: the odyssey begins 04.04.19
Prepare to discover A Technicolour Odyssey; a rainbow-hued extravaganza at Selfridges London, in which legendary make-up artist Pat McGrath (aka The Queen of Beauty) will celebrate her UK homecoming.
Having worked with the biggest names in fashion, Pat McGrath is set to share with you the opulent obsessions, iconic inspirations and alluring addictions that have coloured her incredible 25-year career.
Sign up here to be the first to shop and get a sneak preview of the amazing spectacles that await you...
This sign-up is now closed, but look out for Pat McGrath Labs launching online at Selfridges soon.
Now booking: Beauty Experiences
Where: Pat McGrath Labs presents The Mothership in The Corner Shop on G at Selfridges London.
Prepare to indulge like an icon with exclusive beauty services inspired by the opulent obsessions, iconic inspirations and alluring addictions that have fuelled Pat McGrath's unrivalled three-decade reign as The Queen of Beauty for runway, red carpet and editorial. Join us at The Mothership at Selfridges London for your own backstage experience, experimenting with looks ranging from McGrath's iconic Smoke & Mirrors Eye to the myriad couture colour variations of the Runway Power Pout. Beauty experiences available from 1 April 2019.
Pat McGrath: In Conversation
When: Thursday 4 April, 12.30PM – 2.30PM
Where: The Ultralounge on LG at Selfridges London
You're invited to join the legendary Queen of Beauty, Pat McGrath, and British Vogue's Beauty & Lifestyle Director, Jessica Diner, for an amazing event exploring the power of make-up.
Prepare to be the first to experience Mother spilling secrets on 25 years of legendary looks, her technique, and how the culmination of her experience has influenced and impacted her make-up line, Pat McGrath Labs, as it makes its official debut in the UK.