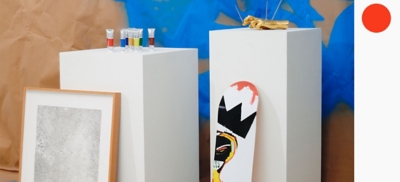 The Art Store & Art Tank events at Selfridges London
Bringing together works from world-renowned galleries, including White Cube, Yorkshire Sculpture Park and Gagosian, the Selfridges Corner Shop on G at Selfridges London is becoming The Art Store.
Shop limited art pieces (Kusama pumpkin or a neon work from Douglas Gordon, anyone?) and an amazing selection of art materials (thanks Cass Art) in store or right here.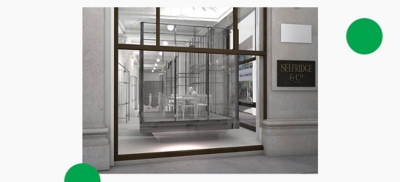 Art happenings in The Art Tank
The Art Tank, placed in the window of The Corner Shop at Selfridges London, will host a series of amazing one-off art happenings that are open to all. From a live piece hosted by Michèle Lamy and Paul Kooiker to portrait sessions with Alexandria Coe and Wilfrid Wood – expect the unexpected.
THIS WEEK IN THE ART TANK:
Monday 4 February, 2–8pm

'Try Me Session': Cass Art Brush Lettering
Try out a brush lettering session from Cass Art in The Art Tank.
Wednesday 6 February, 11am–8pm
'Semiosis, the production of meaning': Pandamonia Residency
Pandemonia (a multi-media art project centred around a 7ft plastic blonde character created by an anonymous London artist) will be interacting with her movable sculptures in search of meaning.
Thursday 7 February to Sunday 3 March, various times
'Lip Bar': Daido Moriyama
Our Art Tank is being transformed into the Lip Bar by Daido Moriyama – a Japanese photographer known for his notoriously edgy work. Book your experience now and enjoy the stylish Japanese speak-easy bar with cocktails and art by Daido.